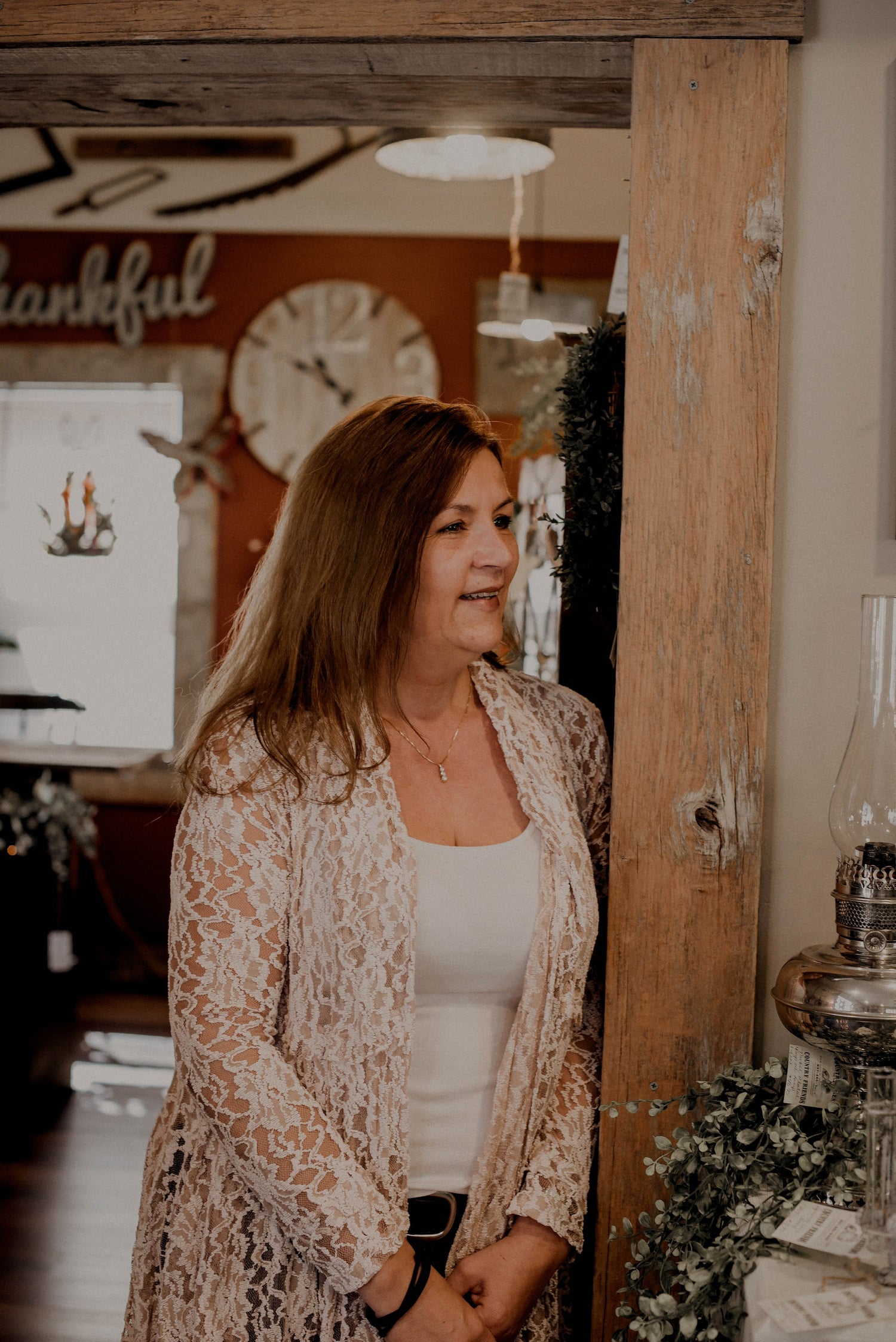 Our Beginning
My love of antiques, farmhouse, country and primitive home décor started over 30 years ago.
I worked full time, but struggled to make ends meet. I was looking for a way to make more income. I started as a seamstress making country dolls, bunnies and place mats. While those items sold well, I wanted to put my creativity to work.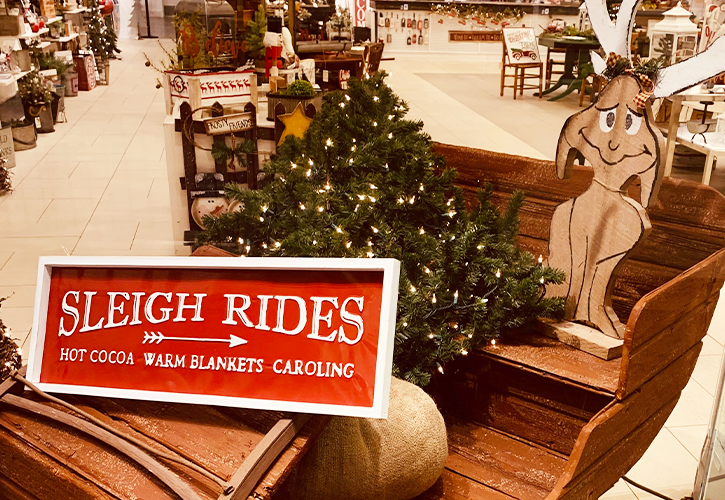 Learning a New Skill
My uncle Bill was the one who pushed me to try my hand at woodworking, he offered me the use of the waterbed shop he had in his barn. I had always wanted to try my hand at woodworking, but didn't have the necessary equipment. He suggested I take some wood out there and see if I could make something.
I took him up on the offer, bought some pine boards and took them to his shop. I free-handed my ideas onto the boards, cut them out, painted, finished and took them to a show. I was amazed that people loved my creativity and purchased my items!
From there I purchased my own scroll saw and that was the start of my own business. It became successful enough that I was able to quit my full-time job and stay home and raise my children.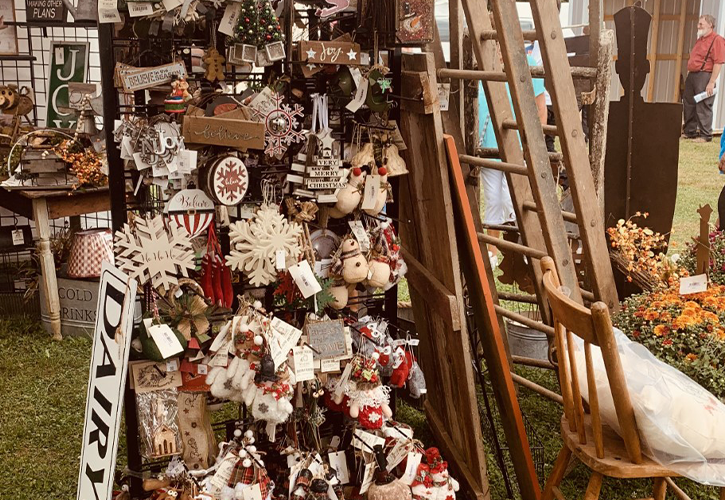 Building a Dream
Over the years, I have attended many vendor shows and set up a temporary store at each one. While I still do a few select shows, my dream was always to open my own store.
My children are now adults, so I decided it was time to make my dream come true. I still make a lot of my product, but I have also added in some other great items to bring your home decorating talents to life!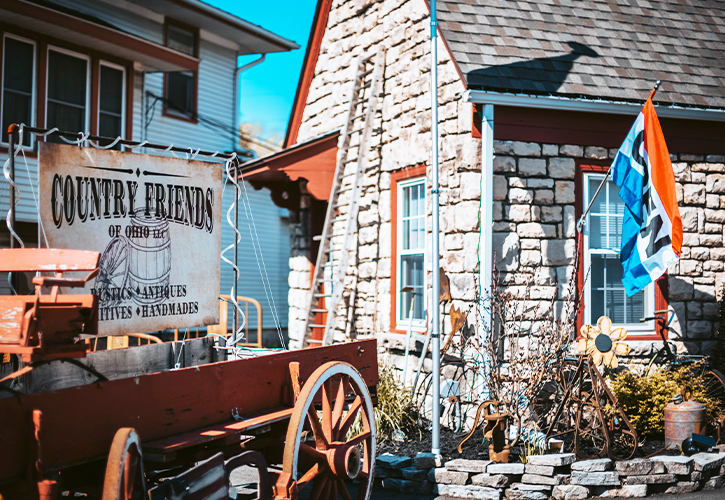 Our Store
I come from a farming family and love the rural setting of Logan County and the small-town charm it offers. I wanted to stay close to home and draw my customer base in so they could enjoy the beauty of Logan County.
I purchased the old "Graystone" building in downtown West Liberty in June 2018 and completely remodeled the interior of the building with the help and support of my boyfriend, James Taylor, and my family and friends. It was a huge undertaking and I will forever be grateful for their help, love and support.
I officially opened the doors on November 2, 2018.
Virtual 3D Tour
Get a sneak peek of our West Liberty store with our interactive 3D Tour!